Hi everyone!
Thanks so much for reading this far, and I hope you'll stick around for few more sentences…or posts….or years. (Disclaimer: I make no guarantee that this blog lasts years).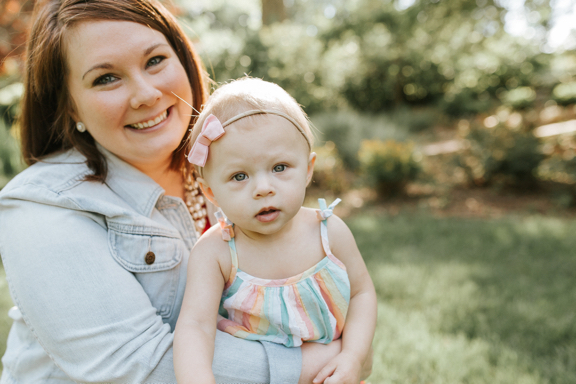 My name is Becky. I'm a wife by choice, a nurse by trade, and a mom by the grace of God. I am wholeheartedly Catholic. I like my house with holiday decorations and my chai tea iced. I am a firm believer that happiness is a choice, not a destination. I am also a firm believer that buying infinite numbers of baby girl bows is a choice that makes me happy. My other "happys" include fall, anything and everything festive, decorating and redecorating until my husband gives me the 'look' whilst holding a hammer and nail for the millionth time, and using Pinterest to find a bunch of ideas of things that I will never have time for. Because laundry. And dishes. And did I mention that tiny little person that I love to pieces but requires a LOT of things every second of everyday? Yeah, time is fleeting around here. But back to the blog...
I've been told I'm a good writer and have always enjoyed it. Of course most of that happened before I had a toddler to keep alive, so I can't make any promises about what comes out of my brain these days. This blog very well may turn into a haphazard collection of half done projects, to do lists, and links to other moms who have their lives together a little bit more than this lady.
Before I ramble too much further, I'd like to introduce you to two of my favorite humans.
Meet Mike.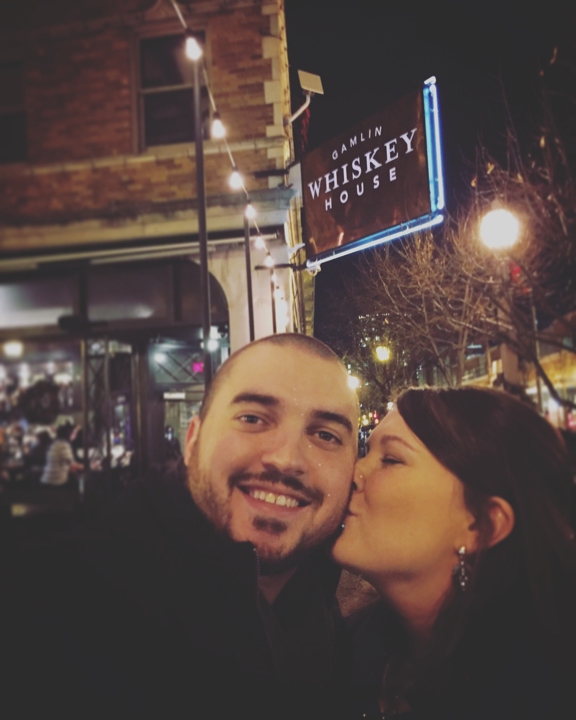 Mike is my selfless husband and co-creator of our daughter (we sometimes call him "dada"). He is also a web developer and built this amazing space for my blog to live. If you are a computer nerd like him or simply like clicking links, here's his own little piece of the internet. I warned you... nerd.
In his free time Mike enjoys watching LSU football, smiling 24/7, and helping me make our house a home. Stay tuned on the blog for some of our favorite house projects!
And, of course, there's Rose (affectionately called Rosie, Rosie Girl, Rolls Royce, and Rosario).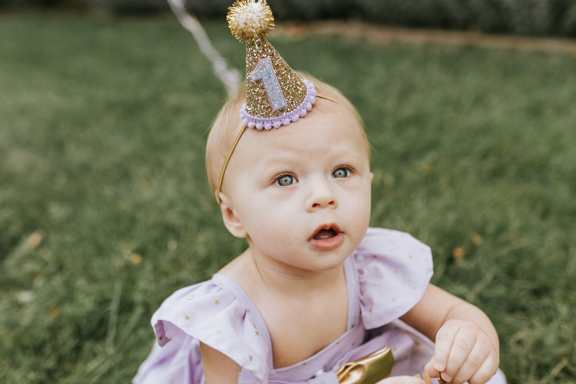 Rose enjoys a good puzzle, carrying shoes around the house (yuck), and begging to watch Elmo. She is an avid reader of pretty much any piece of paper she can babble at and will spend most afternoons chair-hopping around the house in the search of the best reading spots. She enjoys anything involving going outside and eating bananas. We have high hopes for this one.
These two make my world go 'round, and will most likely comprise 99% of my blog (spoiler alert, it'll be Mike 9%, Rose 90%).
So sit down, grab some caffeine and/or wine, and get ready to laugh, cry, and enjoy some life with me. I'm so excited you're here!