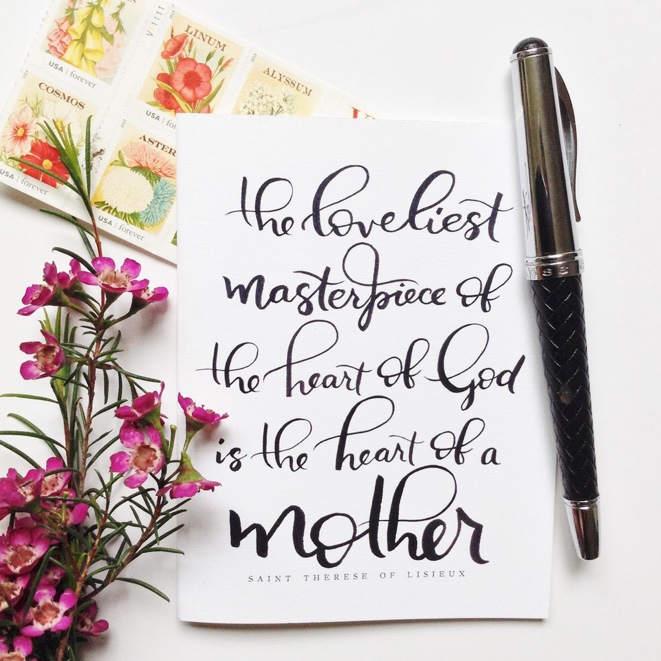 This quote is one of my favorites on motherhood, because it speaks so deeply to me. I love how it points out the heart of the mother of being the most important, the most beautiful. Let's face it—our brains and our bodies may suffer at the cost of our children, but our hearts? They are beaten, stretched, and caressed into beautiful things.
But this quote hits me in another way too, because it speaks to us mothers who have babies left only in our hearts, and not in our arms. The heart of a mother is born from those first pink lines. The first "yes" on a pregnancy test. You have this little itty bitty miracle inside you, and your heart is never the same. Whether that life stays with you for a week, a month, or your whole lifetime—it was your baby, it was life, and that can never be erased. Your love doesn't stop when their life ends.
To moms who have known loss, I see you, I've been there. I've had that heart-wrenching moment when your little life is gone. And let me tell you, the heart of a mother that has had to be told their baby's heart has stopped beating is a heart that has withstood too much. But we do it. We grieve and we hurt, physically and emotionally. And our mother's hearts are never the same.
We feel alone. We feel darkness. Our arms remain empty. There is nothing tangible to show. There is no baby to hold.
To you, mother who is grieving, you aren't alone. There is still light in this life. Your arms are empty but your heart will always be a little more full, even when it is hurting.
I have two babies in Heaven, and while I long to know them here on Earth, their lives are not regretted or forgotten. My heart has been changed by all my children, and my mother's heart loves them all.
I pray for all the moms who are struggling this weekend, this Mother's Day, and so many other days of the year. Being able to hold my children, be annoyed by my children, be overtired and overworked because of my children will forever be a humble reminder of my privilege to be their mother.
So on this Mother's Day, I say to you, Mama who has lost too much: You aren't invisible, and this day is yours too. It's okay to grieve, it's okay to have a heavy heart. Today doesn't have to be happy. But it's still yours to be a mother.