Last week I announced our new little baby, 9 weeks along and growing perfectly.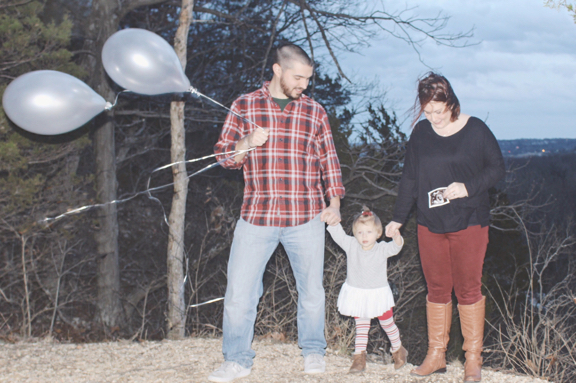 And even though I was overjoyed to share our news, I know not everyone greets pregnancy announcements with joy.
For over a year now, pregnancy announcements were hard. Last December we were planning a burial for our baby instead of a nursery. I wanted things to be different. I wanted to be stressing about money and picking out double strollers. I wanted to be buying a new blanket special for our next child, even if Rose had plenty to share.
And although we didn't talk much about it, after losing Gianna we struggled with secondary infertility and endometriosis. Every month we planned for a baby that never came. And every month, it seemed, someone else got the miracle that we wanted. I used to love pregnancy announcements, and I still love every new life that my friends and family bring into the world. But it was hard. I wanted MY new little life too. I had good days and bad. I cried more tears than I can count. It was a time for growth for me, a time where my faith in God was tested and strengthened.
I had surgery to correct my endometriosis in October, and after 2 novenas and a successful operation, our little miracle came to be. So much sooner than we expected, and we are thrilled.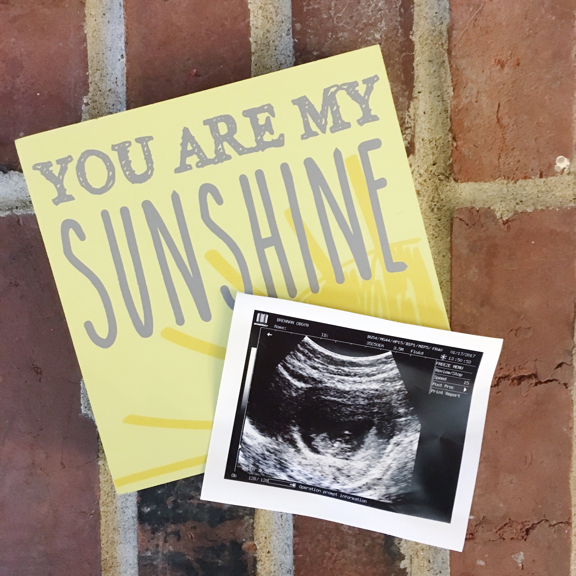 But to the person who is struggling, I see you. I see your hidden tears. I know you are happy for me, but I know you are sad for you. I see the anger, the bitterness. I see you feel guilty for feeling that way. I see you force your smile. And it's okay. Infertility is heartbreaking. Miscarriage is heartbreaking. And I don't know why God allows some babies to be born and some to just be yearned for.
But this is what I DO know. I am not God. I don't have the answers to all the "why"s. None of us can understand His plans. But He is God and He gives life, not us. Sometimes we are given the incredible privilege to carry a life, love a new little person, and work hard to send them back to Heaven.
So to you: to the person aching for a baby, I offer this pregnancy to you. Every ache, every pain, every bout of nausea, I use it as my prayer for you. I have been given a privilege, and I won't forget that. I promise to complain less and rejoice more. I see you, and I ache with you.
Saints James and Gianna, pray for us.