Today is St. Nick's day, more accurately, the feast of St. Nicholas of Myra.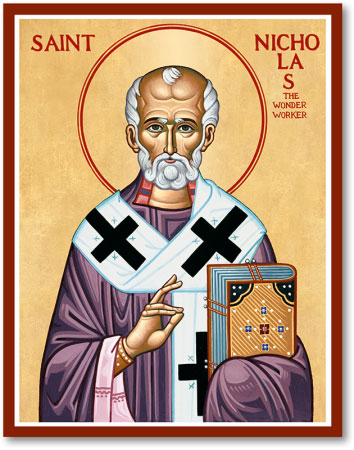 In the hustle and bustle of the season, it's hard to remember that St. Nick's is more than just another day of gifts. It's the feast day of a real person: a bishop turned saint who lived many years ago. He took care of the poor, fed the hungry, and treated everyone with kindness. His joyful spirit of giving has inspired many of the Christmas traditions we still have to this day. We honor him by celebrating his feast day every year on December 6th.
Throughout the year, we try and celebrate the feast days of all our favorite saints. It's a fun way to teach Rose about these holy men and women and it almost ALWAYS means we will get to eat out or have dessert, so it's really a win-win.
For the feast of St. Nicholas, we followed the tradition of leaving Rosie's little shoes by her door.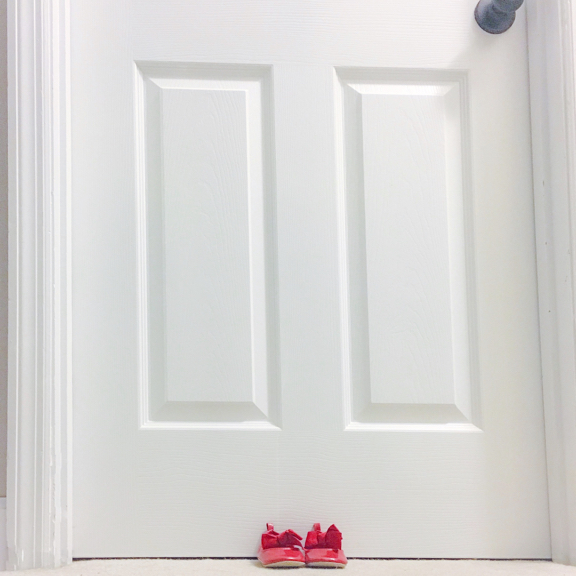 She woke up surprised, and even though this photo was posed (guilty), she really did make this face when she saw her goodies.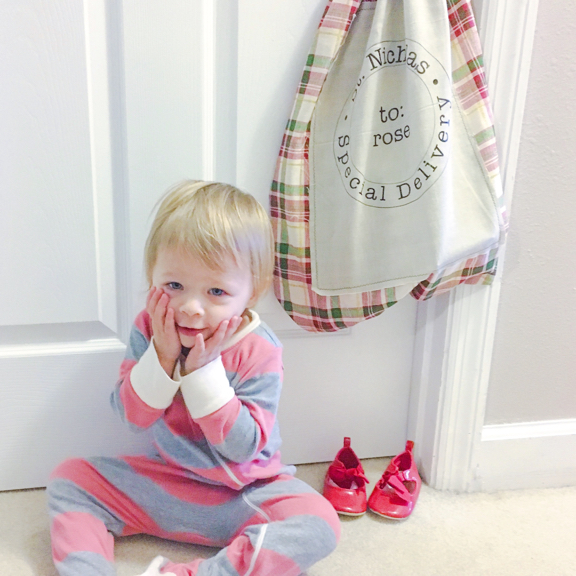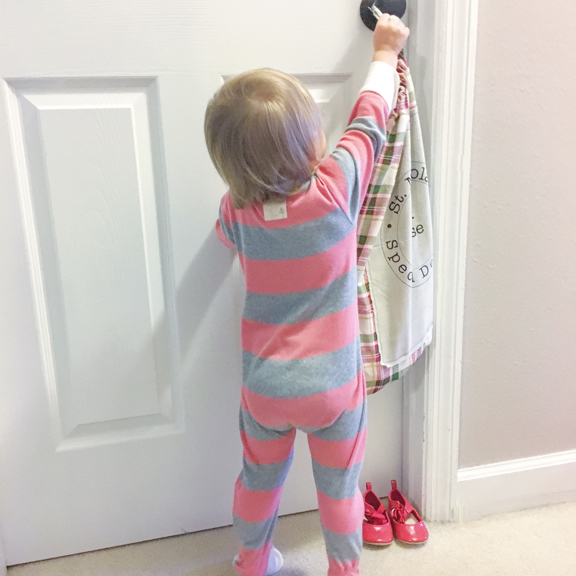 This beautiful bag was made lovingly for her by her godparents (and delivered before 5am by her godfather this morning!) and it is the PERFECT gift to last for many more years.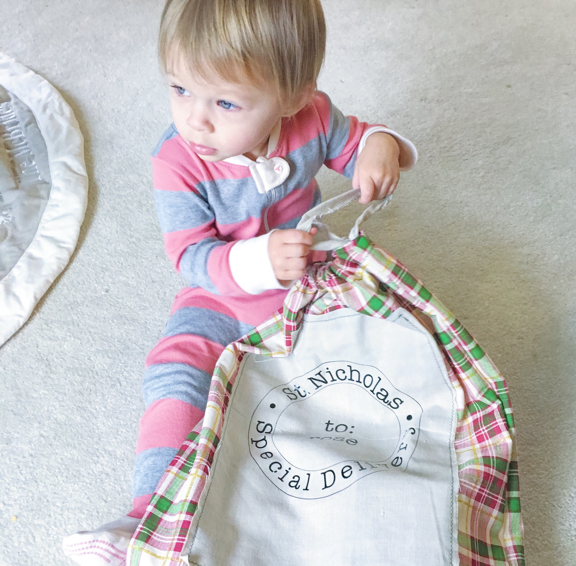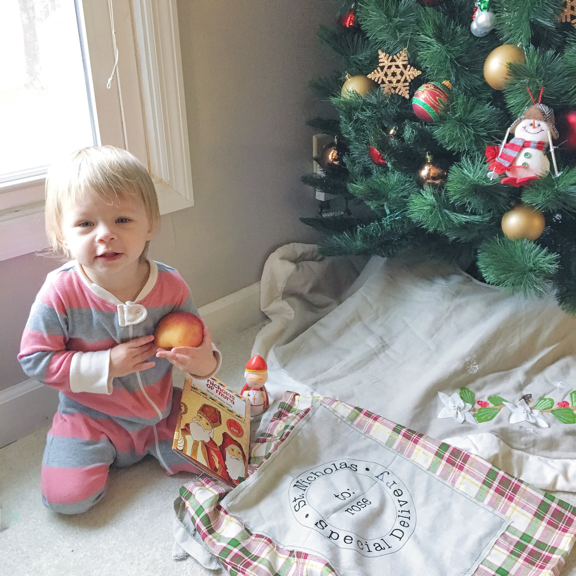 We filled Rosie's bag with an apple, a book about St. Nicholas, and the cutest little St. Nicholas doll by Shining Light Dolls.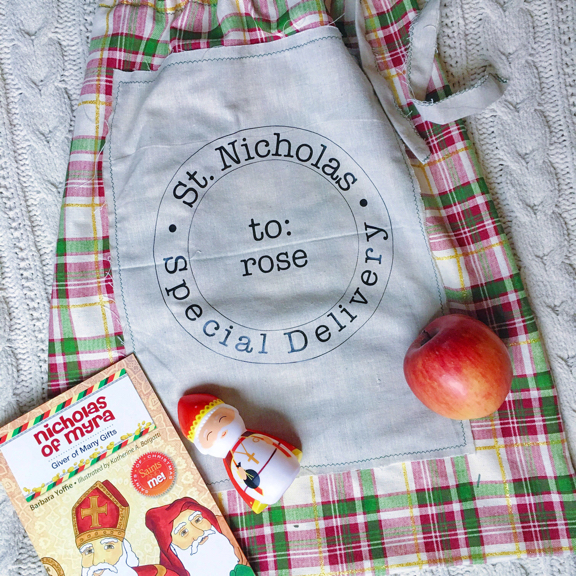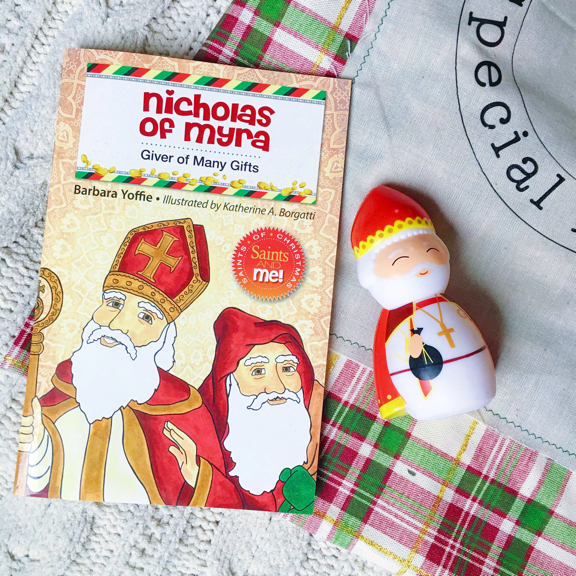 She spent the rest of the morning chewing on St Nicholas's bishop's hat, rolling the apple around like a ball then licking it, and reading the book to herself while holding it upside down; because, well… toddlers. I'd call it a successful feast day for a 19 month old!
Happy St. Nick's! St. Nicholas of Myra, pray for us!