I've been thinking for a while now about this post. I've tried finding perfect and flowery ways to describe our journeys with miscarriage. But the right words have never come, because there isn't anything "flowery" about it. So I'm going to be raw, real, and a little uncensored here: Miscarriage fucking sucks. That's the truth. It's messy, it's painful, it haunts you when you least expect it. It makes you snap at your daughter when you're having a bad day, or yell at your husband because you just need to yell. It's an emptiness that never really goes away. It's not knowing how to answer when the nice old lady in the grocery line points at your toddler and asks if you have more kids.
Gianna Ann: 12
•

1

•

2015

When Rosie was about 5 months old, we made the decision to start casually trying for another baby. No pressure, no stress. You know the old "if it happens, it happens" mentality. We had always wanted a big family and we knew we wanted to have our kids close together. After we had settled into a routine with Rose, we were ready to make her a big sister!

With some good timing and a LOT of God's grace we got pregnant the first month of trying. Full disclaimer: we weren't expecting it to happen so fast and we were scared. Two under two, 14 months apart. What did we get ourselves into? Our worries quickly turned into excitement and I started researching a double stroller for my Christmas list.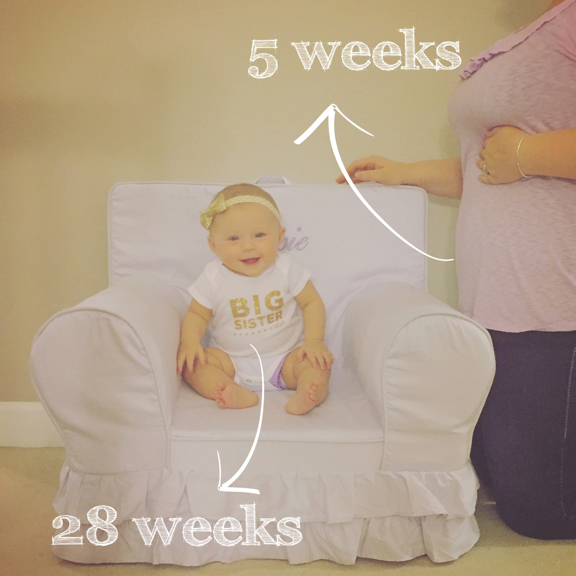 Everything was perfect at our first prenatal appointment, but it was too early to do an ultrasound. Purely because of scheduling around Thanksgiving, my doctor arranged for my first ultrasound to be at a perinatal center instead of in the office. I was excited because I knew this meant super clear photos to show our families at Thanksgiving. Our appointment was on November 18 (Rose's feast day) and I could.not.wait. During the ultrasound something was off. The tech was having trouble finding our baby and I could see it in her face. She brought in the doctor who told us not to be worried yet. Yet. That's a fun word when talking about the well-being of the human growing inside of you.
For the next three weeks I had six ultrasounds and about nine blood draws. We spent the entire time nervously anticipating each appointment. We were told it could all be nothing, it could be ectopic, it could be a chromosomal or growth abnormality, or it could be early signs of a miscarriage. My hCg continued to rise steadily and I was feeling more and more pregnant each day. We prayed hard for the best possible outcome. At our last ultrasound we were told by the doctor that he finally felt sure in his diagnosis of a miscarriage.
Nope. Already had one, it's not our turn again.
My body never figured it out and my hormones continued to rise. Two weeks of no bleeding, no spotting. Two weeks of waiting for cramps, for closure. Two weeks of still feeling pregnant. Still feeling empty. I could fill paragraphs with every detail, every possible explanation I was given for the 10.5 weeks I spent hoping and praying for a miracle. But it's all just noise trying to fill the stark silence of reality — our baby had died.
We gave our beautiful soul the name Gianna Ann. St. Gianna was a wife, mother, and doctor. She gave her life for her daughter. She truly was a woman after my own heart and I know she welcomed our Gianna with open arms at the gates of Heaven.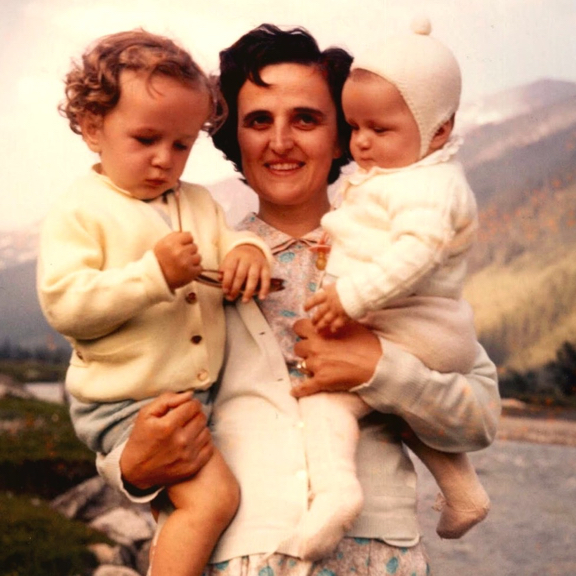 To our sweet Gianna, we love you and we ache for you. You are forever ours, and we are thankful for your life.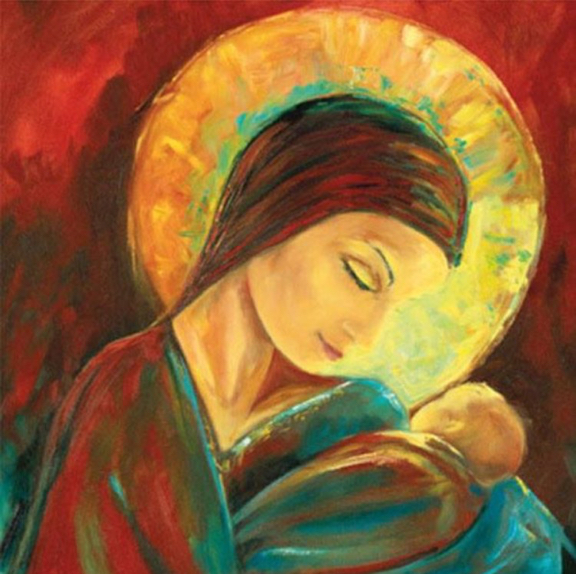 Today was the first anniversary of Gianna's death. We went to daily Mass and said a prayer at our church's memorial garden for our babies and all the babies of family and friends.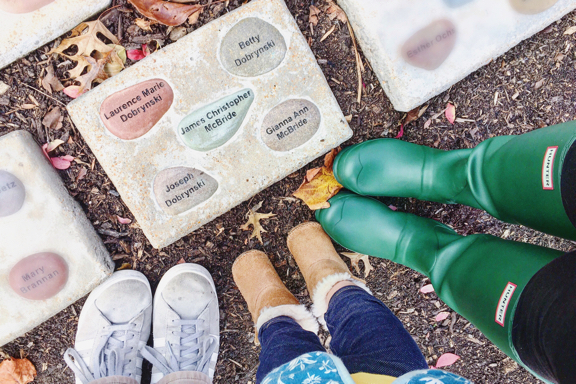 My day started great, my little family on earth praying for our family in Heaven. But, real talk for you all: my day ended with me getting unnecessarily frustrated at Rose, throwing a sippy cup across the kitchen into the sink, yelling at Mike because of no reason, and then crumpling into a puddle and ugly crying in his arms. That is miscarriage. That is loss. But with mascara-stained cheeks I kissed, hugged, and held my toddler while my husband held me. That is life. And when you are open to life, open to children and marriage and everything that goes with it, you also have to be open to loss. And it's really, really hard.
Praying about this post, about miscarriage, about my babies, I realized something. All of the hurt and pain, all of the memories of my miscarriage revolve around me. And you know what? It's not about me. It's about my children, who are now safe in Heaven, surrounded by the saints and angels. Our miscarriages were horrible experiences, our children's lives were lost. Would I choose to have them here instead? In a heartbeat. Is it up to me? No.
For everyone struggling right now, I see you and I hear you. But there is more. Miscarriage is not the end. There are good days ahead. You will smile again. You will laugh again, you will be okay. God's plans are not ours, but there is goodness in them. Death does not win. Life does. And there is life after loss, I promise.
Also. Listen to this. I pray it daily. Literally daily.