We've been busy around here, trying to enjoy every last second of October. Pumpkin patches, Boo at the Zoo, filling our planters with mums, Halloween, the list goes on and on! Spoiler alert: I'll be blogging all the festive moments later this week.
And while I'm sad to see such a fun month fly by, I'm so excited for the rest of the year and all it holds. We started November off strong, Rose is OFFICIALLY 18 months now, and I just can't believe that the toddler in my house used to be my sweet baby Rosie. In honor of 1.5 trips around the sun, this post is dedicated to my favorite little human: Rose Catherine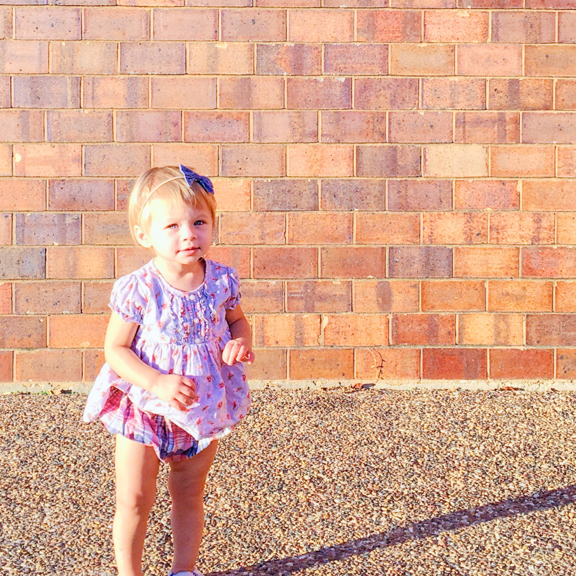 Her favorite foods include waffles, turkey, chicken, and all forms of crackers. Her favorite meal is snack time, and we have yet to figure out where she puts all the food she eats.
Walking, running, and climbing were mastered way too early, and now she is learning to jump with two feet. It is the cutest and funniest thing to watch her attempt, and it usually ends with just one (or neither) of her feet leaving the ground.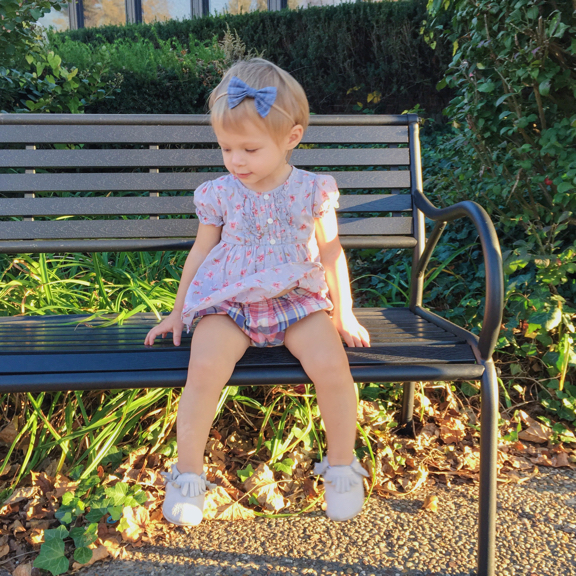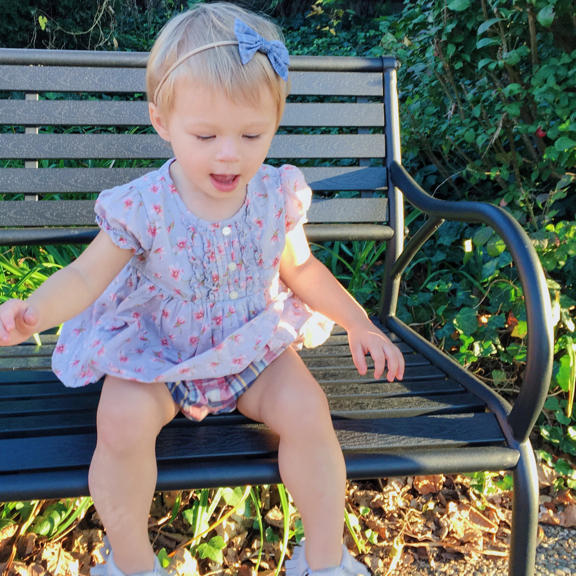 She knows more words than we can keep track of, and it always catches me off guard that we can have actual conversations during the day. She has learned most of her animals and animal noises, lots of body parts, and so much more. She's been using mainly two-word sentences and now we're starting on three-words! (Proud mama over here)
We're learning numbers and colors. She can count to 5, sometimes 10 (with the exception of 8 and 9?) and so far every color is blue (last week every color was pink).
She loves music, and will dance anywhere and everywhere. She's starting to sing songs she recognizes, like the "Alleluia" and the "Great Amen" at Mass. This week she started singing "Twinkle, Twinkle, Little Star" and I nearly die every time I hear her sweet sing-song voice.
Her favorite activities include reading books, jumping off of everything (and giving her mom a heart attack), watching Elmo, and, most recently, coloring. Since today was All Saints Day, we spent the afternoon coloring saints and making the cutest little figurines.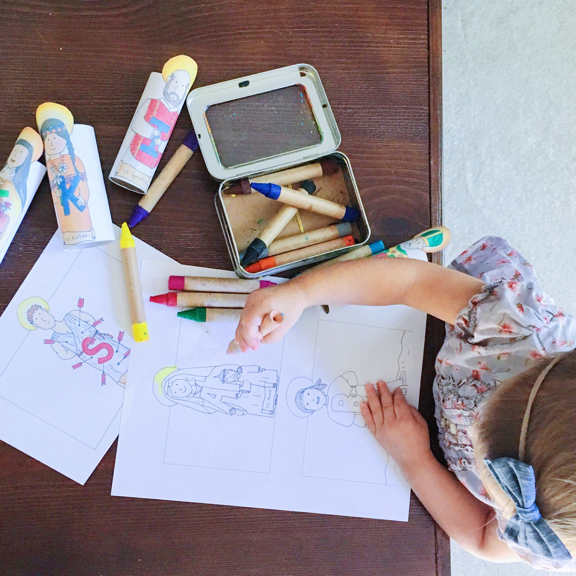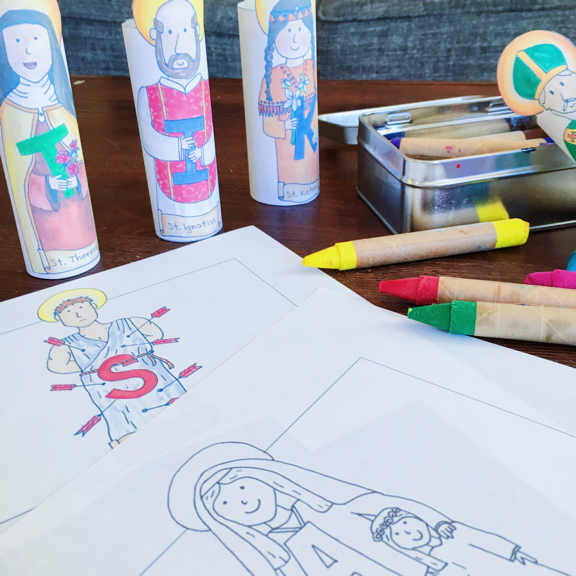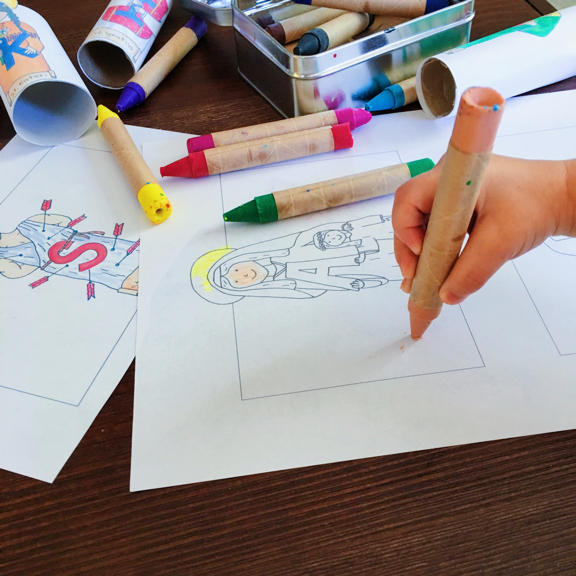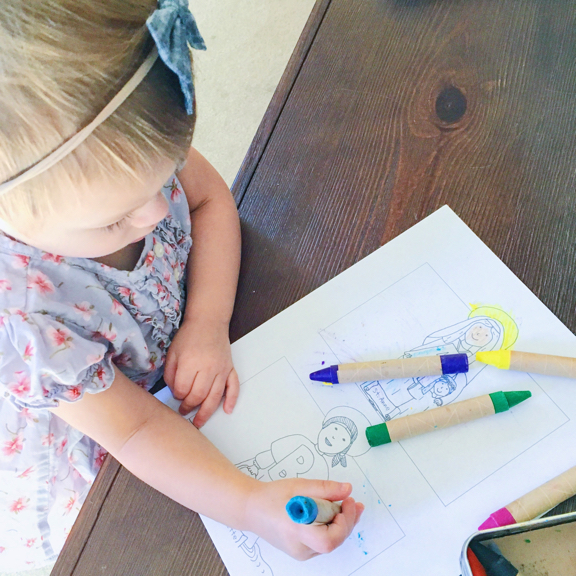 Being this girl's mother is truly the most amazing thing I've ever gotten to do. I love this age (although I could do without the tantrums) and watching her learn something new everyday is the greatest privilege.
Cheers to 18 months and toddler-hood, may the odds be ever in Mama's favor.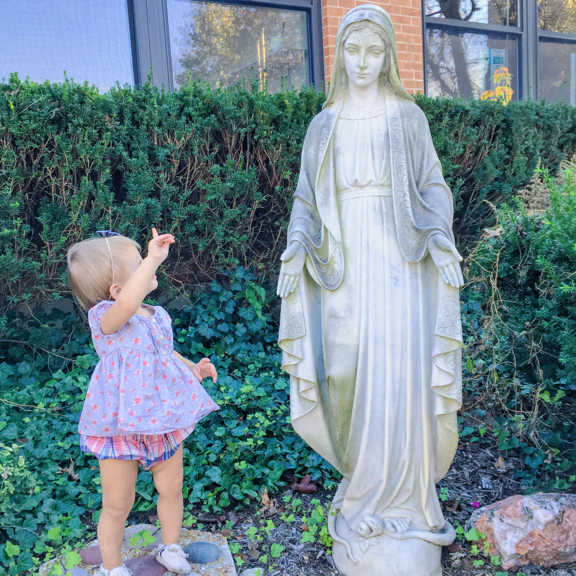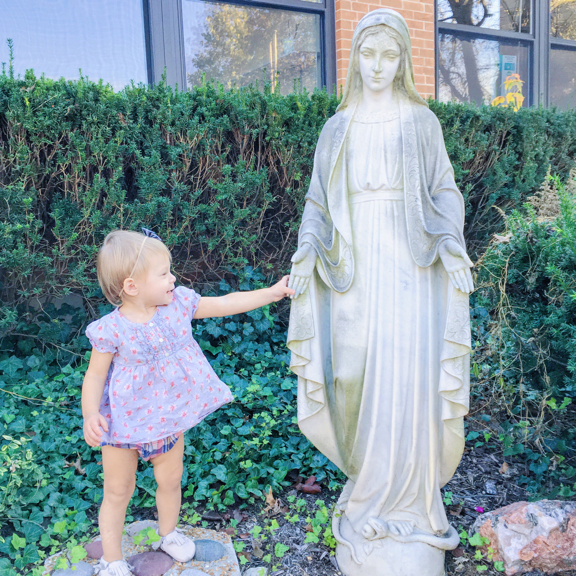 Happy All Saints Day!